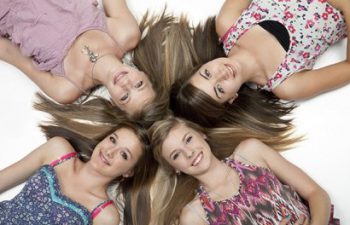 At East Cobb Orthodontics, we recommend that your child have his or her first evaluation around the age of 7. This is because your child should have a nice mix of adult and baby teeth at this time. This transitional stage provides the basis for our doctor to determine whether or not there could be problems with teeth alignment down the road. At your son or daughter's first appointment, what can you expect?
Getting to Know Each Other
When you arrive, you and your child will be greeted by our staff and shown around the office in preparation for the exam. Next, we will need some more information about your child's bite, so we will take any x-rays and pictures for documentation and diagnosis. The orthodontist will perform a detailed exam on your child. This does not take very long, and includes reviewing medical and dental histories and assessing your child's orthodontic condition.
What Happens Next?
From the findings on x-rays and in the mouth, the doctor will be able to let you know whether it is advisable to start orthodontic treatment at that time, or to wait a bit. You will learn what treatment is recommended to correct any problems found, how long it should take, and you will be given an estimate on what the cost of the treatment will be.
We are happy to answer any questions you may have, and there will be plenty of time for you and your child to express any concerns either of you have. Now that you are prepared for your son or daughter's first orthodontic evaluation, we look forward to seeing you in our office at East Cobb Orthodontics!