About Our Office
Our staff is dedicated to ensuring that our patients are comfortable, well-informed and have access to the highest quality materials and supplies during any
orthodontic treatment
. From the warmth of our open reception area to our outstanding treatment results, our commitment to excellence is reflected throughout our entire office. In our waiting area, we have a desk and telephone for our patients to use, a coffee station and a wide variety of up-to-date reading material. Our patients also have secure electronic access to their accounts, allowing them to view pictures and confirm appointment times.
At East Cobb Orthodontics, our staff is passionate about your smile. Dr. John Iaculli and our team of support professionals are committed to using the most advanced orthodontic techniques, materials and computer technology to accomplish your goals. We are equipped with the latest diagnostic treatment technology and available administrative information to provide the best care for our patients. Dr. Iaculli and each member of our team attend many hours of continuing education each year to ensure we deliver excellence in orthodontic treatment. Our depth of training and experience combined with our passion and talent makes us a leading provider of braces in Alpharetta, Atlanta, Dunwoody, East Cobb, Marietta, Roswell, Sandy Springs, Woodstock and the surrounding communities.
If you are unhappy with your crooked smile or you suffer from bite problems, contact us today and let us help enhance the beauty of your smile. We deliver a variety of proven orthodontic treatments for children, teens and adults.
Our Mission
The mission of our orthodontic practice is to earn the respect and loyalty of our patients by enhancing the quality of their lives through excellent dental care, improving their health and self-esteem and being responsive to their needs.
Appointment Policy
Your scheduled appointment time has been reserved specifically for you. We request 24-hours notice if you need to cancel your appointment. We are aware that unforeseen events sometimes require missing an appointment.
Dr. John Iaculli – Marietta Orthodontist
We are very excited to have Dr. John Iaculli join Dr. Capps in our practice. Dr. Iaculli graduated from Bucknell University with a degree in chemical engineering. For several years he worked for General Motors developing hydrogen fuel cells. Realizing that he wanted more personal gratification in his professional life, he turned to dentistry. After graduation from the University of Buffalo School of Dentistry, Dr. Iaculli further defined his professional goals by attending the exceptional orthodontic program at the University of Illinois at Chicago. Although originally from upstate New York, Dr. Iaculli has been practicing orthodontics in the Atlanta area for the past three years. He and his wife, Hannah, along with their son, enjoy Atlanta's music scene including the symphony and the opera. They appreciate the outdoors and can be found hiking, running and snow skiing.
We hope you will join us in welcoming Dr. Iaculli to our practice to continue our tradition of delivering orthodontics that consistently meet and hopefully surpass your expectations.
Meet Our Team
We are especially interested in making all our patients feel right at home! We put your needs first to achieve efficient and comprehensive treatment. Our staff is trained and skilled, and we strive to provide energetic and fun-loving service to each patient. Each member of our treatment team is a registered assistant, and our office staff has years of experience in treating patients with the highest level of care. We strive to stay abreast of the very latest in technology and advances by regularly attending continuing education courses and seminars conducted by AAO, SAO, Ormco, OrthoTrac, Invisalign® and Charlene White.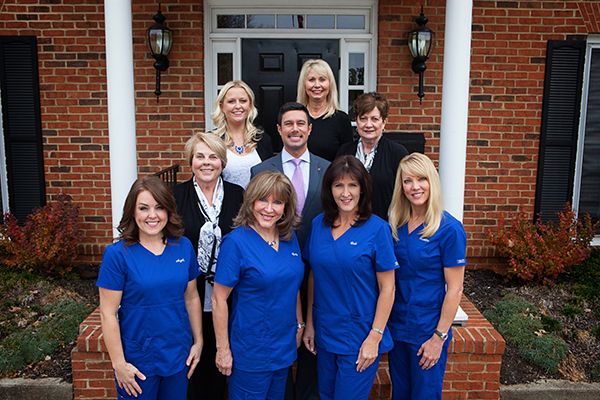 Our staff includes: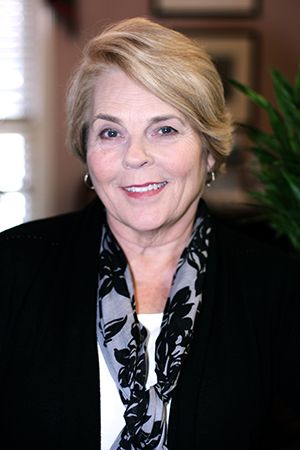 Bonnie PerotFront Office Manager, Marketing Coordinator
Bonnie has worked for Dr. Capps for the past nine years and has really enjoyed getting to know the patients and their families. She loves keeping up with the latest computer technology to stay current with the ever-changing scope of today's orthodontics. Marketing the practice and continuing education courses are added bonuses in her day.
Bonnie, originally from Upstate New York, has lived in the East Cobb area for 26 years and has discovered that it is a great place to play as well as work. She and her husband, Paul, have two grown children, Thom and Jennifer, and four grandchildren.  In her spare time, she thrives on playing tennis and scrapbooking.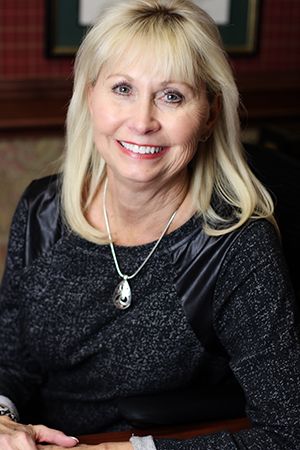 Patti CulpepperTreatment Coordinator, Scheduling Coordinator, Insurance Coordinator
Patti has enjoyed working in the orthodontic field for the past 11 years. Her expertise includes new patient administration, coordination of insurance benefits and patient scheduling. She frequently attends orthodontic seminars to stay current on the latest technologies in orthodontic treatment. She loves getting to know the new patients and following their treatment from the start to that "beautiful smile" at the end.
Patti is from Gainesville, Georgia, and has lived in the Marietta area for the past several years. She is married to Ken, and they have two daughters, Ashley and Kristi. In her spare time, Patti enjoys shopping with her daughters, traveling, spending time with her extended family and friends and playing with her dog, Buddy.
Ashley BlizzardScheduling Coordinator
Ashley brings 4 years of front office and scheduling experience to Dr. Capps' talented staff. She is originally from Marietta, Georgia, where she attended Lassiter High School. She remained in the area for college and received her Bachelor's degree from Kennesaw State University in Social Science Education. She currently lives in Woodstock with her husband, Jay, and two dogs, Lady and Lucky.
In her spare time, Ashley enjoys traveling, spending time with her husband, family, and friends, shopping, and college football. She also enjoys the benefit of getting to see her wonderful mother, Patti, also on staff at Dr. Capps, at work every day!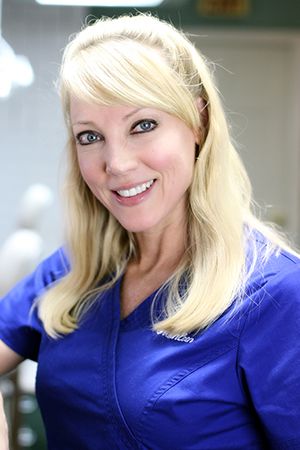 Kathleen GreenDiagnostic Records Technician
Kathleen has been with Capps Orthodontics for 5 years now and is thoroughly enjoying her position at our office.  She loves all the interaction with Dr. Capps' wonderful patients. She thinks orthodontics is a rewarding career choice for her because she gets to see the positive rewards that a beautiful smile makes in people's lives.
Kathleen and her husband, Kerry, live in Canton.  She spent most of her childhood in Marietta where she attended Wheeler High School and Kennesaw State College. Logan, her handsome, fun-loving, intelligent stepson attends Sequoyah High School and wrestles and plays football.  Kathleen enjoys competing in hunter/jumper horse shows with her horse, Benny and has a blast taking her dog, Kricket for walks and entertaining people with Kricket's adorable tricks.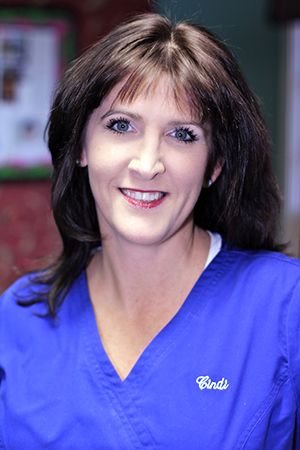 Cindi EvansCertified Orthodontic Assistant
Cindi has worked in the orthodontic field for over 20 years. She was trained and certified while living in Florida, and continued her career in orthodontics when she moved to Georgia. Cindi worked part time when she had her first two children and took a few years off after she had her third child. She is very happy to be back with Dr. Capps as a full time member of his staff.
Cindi currently lives in Acworth with the three kids and two dogs. Her two daughters are very involved in softball, and her son plays baseball. Cindi enjoys being at the ballfield watching all their games. When she isn't at the field she enjoys swimming, boating and reading.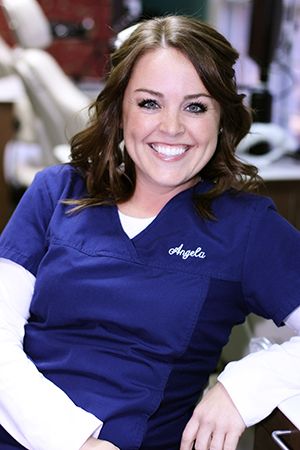 Angela CableCertified Orthodontic Assistant
Angela grew up just down the street from our office. She graduated from Pope High School and played softball at Sandy Plains Park. She started her orthodontic journey studying dental assisting at the Medix College where she acquired her CDA and graduated at the top of her class in 2006. She then decided that specializing in orthodontics was the way to go. She loves what she does and loves working with our patients; children and adults alike. She believes "There is nothing more rewarding than seeing patient's faces after getting their braces off. You know you've made a difference in their lives."
Angela now lives in Woodstock with her husband, Brandon, and her two adorable children, Braylee Mae and Tucker. She is still an avid softball player. When she's not out on the field, she enjoys keeping up with Braves baseball, beach trips, snowboarding when the season's right, and anything to do with baking and crafts.
Cindy WiseCertified Orthodontic Assistant
Cindy became interested in the field of orthodontics about 25 years ago when her daughter needed orthognathic surgery. She became certified in orthodontics and dental radiology and has enjoyed working in the profession since 1985. Her daughter has since followed in her footsteps. Cindy started working for Dr. Capps in 1993, when she relocated to Atlanta from Florida.
She and her husband, Roy, lived in several places with the military while raising their two children. They have settled in the Atlanta area. Their son, John, resides in Florida, and their daughter, Cindi Renee, lives in Acworth and also works at Dr. Capps' office. Cindy has a flair for decorating and interior design and enjoys traveling and spending time with her five grandchildren.
LeeAnn ShatzenOffice Manager
LeeAnn has worked in the dental industry over 23 years, which includes orthodontics, oral surgery, and general dentistry. She has worked both as a certified clinical assistant as well as administrative. She loves seeing the beginning and end of treatment and how changing a person's smile can build self-esteem and even change their lives.
LeeAnn lives in East Cobb with her husband, daughter, and two dogs, Boo and Teela. She has a son that lives close with her first granddaughter that is the light of her life. As a family they enjoy going to local restaurants, fitness, and traveling. LeeAnn is working on her certifications in nutrition and fitness for young adults. In her spare time, she likes to challenge herself in obstacle course races.
Testimonials

A Mom's Experience

Patient Testimonials