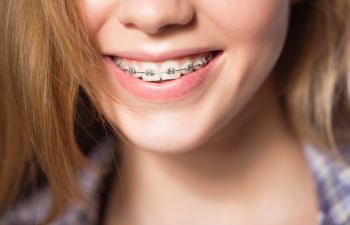 So with COVID-19 closures affecting orthodontic offices across the United States, how does that impact people like you, who are currently wearing braces?
It's safe to assume that you'll likely see a bit of a hold up when it comes to your treatment results. If you were originally set to get your braces off in six months, you may need to add 1-2 months to that, depending on when your last appointment was. But if you were already near the end of your orthodontic treatment, there's no reason to assume that there will be any major relapse.
The most important thing to keep in mind is to continue following your orthodontic instructions at home. From changing out bands as directed to wearing your removable appliances (if applicable) the way you attend to your smile will have a huge role to play once things get back to normal.
Since East Cobb Orthodontics sees most patients every 6-8 weeks anyway, we're hopeful that the temporary closures will have minimal impact on our patients' general orthodontic care. Although it's not ideal, the "skipped visit" isn't going to do permanent, long-lasting damage. If anything, it's just a bump in the road to how long it takes to achieve your complete results!
As soon as we start re-opening, our team will be in touch to get you scheduled for an appointment when it's safe to do so. Until then, stay safe!