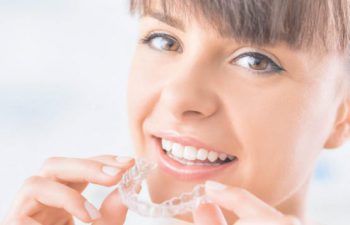 Are you a bit self-conscious when it comes to your smile? Is that tooth that's just a little out of place, or maybe it's the gap between a few of your teeth making you feel like hiding your smile? You may know what the answer is to those issues but are worried you may be the oldest person in the waiting room. If that's the case, you can rest easy. There's no need to let your age stop you from getting the smile you want. If you haven't already considered treatment using Invisalign, maybe now is the perfect time.
Braces Aren't Just for Kids
Orthodontic treatment is no longer just for children and teens. More and more people are choosing to straighten their teeth as adults and have had very positive experiences. The responsibility that comes with wearing removable aligners like Invisalign is now a welcomed choice. It's one reason why adults have better compliance rates and their treatment is so successful.
The financial responsibility of paying for your own treatment also makes adult treatment a smart investment. The cost of treatment isn't someone else's; it is yours. You can go over treatment costs with our treatment coordinator to arrange and manage payments that are suitable for your budget.
Flexible Appointments for Invisalign Patients
East Cobb Orthodontics recognizes life can get pretty busy both personally and professionally. With Invisalign's clear aligners, office visits are only required every 6-8 weeks. In the meantime, you keep on top of your treatment by changing your clear aligners out at home.
At East Cobb Orthodontics we treat adults of all ages. We also have a variety of payment options available to eliminate any financial stress. Contact us today to schedule an Invisalign consultation with us!