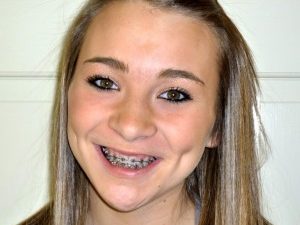 If you suspect your child needs braces, you may be wondering when the best time is to get them in to see an orthodontist. It may help to know there are some key points in your child's life when it's ideal to come in for an orthodontic consultation.
The First Ortho Consult
By the age of seven, when your child's permanent teeth begin to come in, you should go ahead and bring them to seen an orthodontist. At this point we'll be able to determine if there any dental or facial developmental problems.
If there are, we can intervene with the first phase of orthodontics or growth appliances, which can correct a number of issues and get things back on the right track.
Should everything appear to be normal your child, we'll likely be asked to return once all their permanent teeth have come in for a secondary evaluation, usually around the age of 13.
Adolescent Ortho Consult
When all the baby teeth are gone, your child should have another orthodontic consultation. At this point, we'll be able to determine if braces are a good idea to help straighten teeth and correct bite issues.
Adults in Braces
There is no age limit when it comes to getting braces. If you're an adult wanted braces as a child or has experienced relapse, our Marietta orthodontist can evaluate your smile to see if you're a good candidate for treatment.
Braces in Marietta
If you live in the Marietta area and are looking for a great family orthodontist or dental specialist, then call the expert team of East Cobb Orthodontics. We look forward to meeting you and your family!