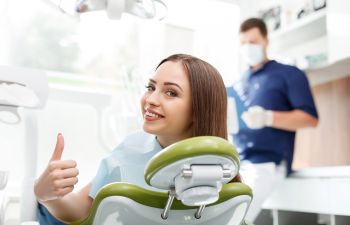 Are you committing to achieving a better smile with braces in Marietta? Then it means there are some sacrifices that you'll have to make when it comes to your diet.
Certain foods can cause your wires and brackets to break off, halting, or altering your treatment. Others may highly increase your chances of developing tooth decay.
Foods to Avoid With Braces
During your time in braces you should avoid the following:
Bread: Soft bread is especially hard to clean out of wires and brackets. Food particles that are left behind cause cavities so it's best to just stay away from these types of food.
Sticky Foods: You should avoid sticky foods and candies like taffy, caramel, and gum.  In addition to being hard to clean after, sticky foods can pop your braces off.
Hard Foods: Eating hard food can break certain orthodontic hardware. To avoid an unnecessary visit to the Marietta orthodontist, you should avoid foods like nuts, hard pretzels, ice, croutons, and brittle.
Sugary Foods: Since sugar leads to decay it's best to limit these types of foods before, during, and after your time in braces. During orthodontic treatment your chances of developing cavities significantly increase.
Damaged Braces Caused by Eating
Our Marietta orthodontist understands that emergencies happen. We're ready when they do. If one of the components from your braces comes off, save it, and give East Cobb Orthodontics a call. We'll do what we need to get things back into shape. Our experienced team is here to help you ge the most out of your braces, for a healthier and happier outcome!