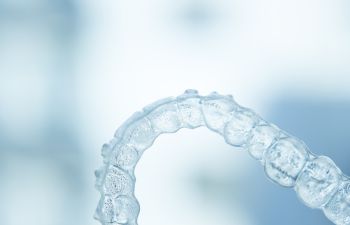 Since your Invisalign trays need to come out to brush your teeth and eat, they can quickly be misplaced or accidentally thrown in the trash. What are you supposed to do though, if you lose your Invisalign trays?
Try Other Trays
Depending on how long you were wearing the lost set of aligners, you may be far enough along to proceed to the next set of trays.  Try them in but don't force them.  If they fit, then wear them, but if they don't, then try in the previous set (which you should always keep for such an occasion).
The last thing you want to do it completely interrupt your orthodontic treatment so you should always be wearing aligners.
Come See East Cobb Orthodontics in Marietta
Call East Cobb Orthodontics right away to schedule an appointment. Let us know if you've advanced to the next set of trays, went back a pair, or if neither set fit.
When you come in for your visit, bring your last and next set of trays with you. We'll need them all to help determine where you are in your treatment and how we should proceed.
Will Treatment Be Delayed?
The main concern patients have when they lose a set of Invisalign aligners is if their treatment is going to be delayed as a result.  While it can set things back a bit, the length of the overall treatment will likely only differ by a few weeks at most.
Avoid Losing Your Trays
East Cobb Orthodontics in Marietta, GA recommends that when brushing, or eating, be mindful of where you place your trays and get in the habit of putting them back in as soon as possible. If you have any trouble at all, give us a call for some extra tips!