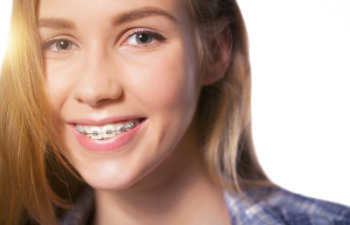 Children benefit from regular checkups to monitor their oral development and screen for decay. During these visits, your Marietta dental team provides professional cleanings, protective sealants, and fluoride to help reduce your child's cavity risk. Depending on your child's age, they might also take occasional X-rays to monitor tooth development and screen for related complications. If their oral anatomy is showing signs of possible tooth impaction, crowding, or inadequate jaw growth, early intervention orthodontics can be extremely helpful.
Early Intervention Orthodontics
"Phase 1," or early intervention orthodontics, is a process where specialists help your child's oral development follow healthy growth patterns. That way, your child can avoid the need for surgical correction or more aggressive orthodontic treatments later in their teens (or adulthood.)
The growth patterns of your child's mouth affect everything from tooth alignment and speech development to TMJ health and sleep quality. Fortunately, early intervention using growth modification techniques allows orthodontic therapy to help promote healthier, better oral development. The key is to intercept abnormal growth patterns early while your child's mouth is still forming.
During early intervention at East Cobb Orthodontics, we can encourage healthier growth patterns while your child's smile develops. For example, a longer or wider jaw, improved tooth spacing, and avoiding impacted or crowded teeth through space maintenance or orthodontic appliances. That way, your child's smile develops in an optimally functional manner from day one.
Know When to See an Orthodontic Specialist
At East Cobb Orthodontics, we provide in-house traditional braces and growth modification treatments for children of all ages. For best results, plan your child's first orthodontic screening with our Marietta specialist by their 7th birthday. Contact us for more information.