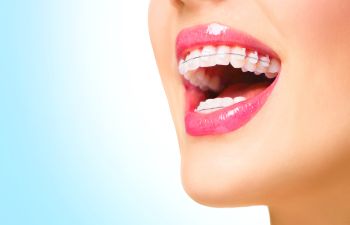 Orthodontic adjustments are critical to successful treatment. But on occasion, those scheduled appointments don't line up with your busy personal schedule.
What if you're going to be away on a lengthy business trip and miss a couple of your regular orthodontic visits? Or perhaps it's your teenager who's in braces and has plans to go overseas for the summer. What then?
A few tips from East Cobb Orthodontics will help you prepare for traveling with braces.
Schedule a checkup before you go. This is the most important step. Let your orthodontist know where you're going and for how long. We can give you some advice and schedule your next appointment as soon as you return.
Pack the essentials. Toothbrush, mouthwash, orthodontic flossers…taking a vacation doesn't equate to a vacation from good oral hygiene!
Prepare for an emergency! Keep some painkillers and protective orthodontic wax on-hand in case your braces cause you trouble.
Contact a backup care provider. We can get you in touch with a trusted orthodontist at your destination if you need to see another specialist during an extended trip.
We're family people here at East Cobb Orthodontics, so we understand the struggle. Life sometimes throws curve balls your way and you can't stay on your recommended appointment schedule. We're ready to accommodate your needs as best as we can!
Remember that your family's orthodontic treatment is a one-time investment. If you can prioritize you or your child's treatment, the braces will be off before you know it and you'll be free once more! Contact our Marietta orthodontic team to schedule your check-in visit before your trip.