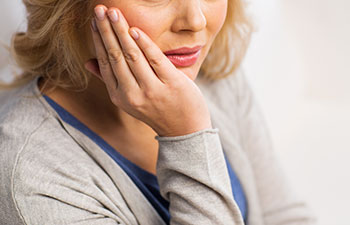 Who says braces are just for kids?
Marietta's top orthodontic treatment providers welcome patients of all ages. At East Cobb Orthodontics, our goal is to help you love both the look and feel of your smile.
For many adults, TMJ pain is enough to prevent them from smiling. What's behind this discomfort? TMJ disorder is difficult to pin on a specific cause, but there are a few common contributing factors.
Stress
People under constant stress often pick up the habit of clenching their teeth. This might even happen while sleeping. Teeth-clenching is not only bad for the teeth, but it puts extra pressure on the TMJ.
External Trauma
An injury to your mouth or jaw could leave unseen but lasting damage. Even whiplash from a car accident can extend into the TMJ. If your aching jaw seems to have come out of the blue, it might actually be the result of a seemingly minor incident.
Rheumatoid Arthritis
Arthritis is a systemic disease that affects joints in the body. If you already have signs of this condition, then it's possible that the joint in your jaw is also suffering the effects.
Misaligned Teeth
If you have a few teeth that are severely out of alignment, then this will alter the way you chew. Many years of unevenly extending your jaw to compensate for tooth positioning will strain your TMJ.
Don't just keep popping pain pills! Get to the root of your problem by having a professional evaluation of your teeth and jaw. An orthodontic expert like Dr. Capps or Dr. Iaculli will let you know the next step. Make plans to stop by our office for a bite assessment.