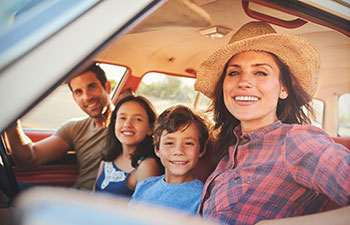 When you or your teen have braces, you might wonder how to make your smile shine for your holiday pictures. The obvious answer is to brush and floss regularly, but there are other ways to help get your grin Instagram ready:
Moisturize! Not your teeth, your lips. From the sticky film stage to the completely dried out and chapped status, dry lips are no fun. Add braces into the mix, and they may get caught, crack, and bleed more frequently. There are two ways to help this problem. First, drink more water. Not coffee, juice, or soda which can stain and contribute to plaque build up, but water which hydrates your skin cells, including your lips! Getting your daily water intake will help your skin glow and your lips plump. Secondly, use a moisturizing barrier like Chapstick or Vaseline with cocoa butter to prevent dry out and bracket snagging.
Flash Ready. If you like to wear lipstick, use a color that is more red to catch the light and contrast with the color of your teeth. Even with braces, this helps your smile look brighter and whiter. Not into color on your lips? A shiny gloss is a great option to make your smile pop in pictures.
Don't Hide! Even if you don't feel confident about your smile, try to smile naturally in pictures and let your teeth show. Smiles with visible teeth appear more genuine and relaxed. Completely closed smiles and forced smiles appear equally false!
Share pictures of your holiday sparkle with East Cobb Orthodontics in Marietta this month. We want to see how your smile lights up the night!