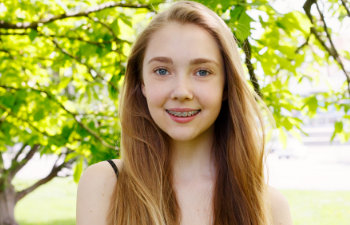 As summer approaches, many children and teenagers are excitedly preparing for the fun and adventures of summer camp. If you or your child wear braces, it's important to make sure they are summer-ready before heading off for a couple of weeks. At East Cobb Orthodontics in Marietta, we specialize in providing comprehensive orthodontic care, including braces, to help you achieve a beautiful and healthy smile. Let us ensure your braces are ready for the summer camp experience.
Getting Ready for Camp
Before sending your child off to camp, it's crucial to schedule a visit with us for a check-up and adjustment of their braces. Our orthodontic team will carefully examine their braces, assess their progress, and make any necessary adjustments to ensure the treatment remains on track during summer activities. This will help prevent any discomfort or issues that may arise during sports, camps, or vacation and ensure a seamless orthodontic journey. And don't forget to pack them plenty of orthodontic wax and interdental brushes, to keep their braces clean!
Take Extra Care at Mealtimes
We understand the unique challenges that braces wearers may face during summer activities, especially with all of the fun snacks that come with the hot weather. We will provide your child with practical tips and guidance on maintaining their braces during camp, including proper oral hygiene techniques and dietary restrictions. By following our recommendations, your child can enjoy summer camp while taking care of their braces and continuing their orthodontic treatment without any interruptions.
Don't let braces hold you back from having an unforgettable summer camp experience. Contact East Cobb Orthodontics today to schedule an appointment and get your braces summer-ready. Our friendly and experienced team is dedicated to providing exceptional orthodontic care for kids (and adults) of all ages.