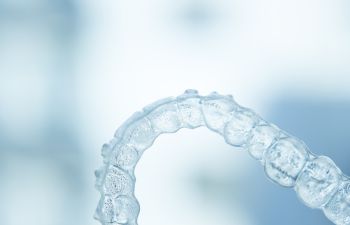 Now that the holidays are here, you'll be asked to smile for the camera. Photographs can capture moments that you'll look back on for a lifetime. But when your teeth are crooked and unappealing, it can really hurt your self-esteem. You may not even realize that you don't smile much in photos until after you see them.
Maybe you've considered straightening your teeth with orthodontics but there's always a reason to keep postponing it. Is being seen in holiday photos with metal braces worse than everyone looking at your crooked teeth? If you tell yourself that you'll wait until the new year is here, something else will come up then and your new smile will be set back even longer.
The Answer is CLEAR
Straight teeth can help you gain confidence and make you pleased with the smile that looks back at you in the mirror. Invisalign clear aligner therapy straightens your teeth without letting everyone know you're going through treatment. The state-of-the-art system doesn't use wires and bracket but rather you'll straighten your teeth by wearing translucent plastic trays. So there's no reason to postpone your teeth straightening journey any longer.
Other Benefits of Invisalign:
Eat what you want, there are no food restrictions
Your oral hygiene routine is as easy ever since you can remove the aligners to brush
Invisalign is less painful than metal brackets and wires
Compared to traditional braces Invisalign straightens teeth faster
So, as you can see, you don't have to wait till after the holidays since Invisalign clear aligner therapy doesn't cause you to have to put your life on hold – and your smile will always be ready for photographs. The right time is now, call East Cobb Orthodontics in Marietta, GA today.