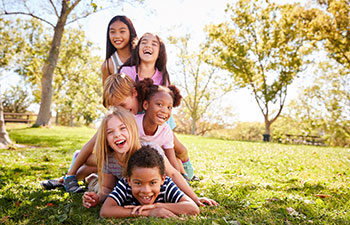 As a child grows past infancy and toddlerhood, the jaw should begin to expand to allow the permanent teeth to grow in. But sometimes, the teeth begin to come in crowded or the jaw simply does not open up in the correct amount of time.
Your dentist may recommend stage one or "interceptive" orthodontics. If you decide on the treatment, here are some things you can expect:
They're Not Full Braces
Full braces are only indicated for mouths that have all the permanent teeth. Early orthodontic treatment is usually for children between 6-8 years old, who still have some baby teeth. Brackets will not be stable on teeth that are about to be pushed out!
They May Make the Mouth Sore
The appliances used to open the jaw use pressure to work. It may hurt for a day or two, but your son or daughter will stop noticing the ache after that.  In the meantime, make sure to feed them soft foods and to stay away from gums and chewy, sticky candies.
They Fix A Specific Problem
Phase One braces are meant to correct a specific problem and create a healthier bite that accommodates proper tooth development a few years down the road. Treatment is usually less than 12 months. A retainer will be worn at night to maintain the new teeth and jaw position. We may need to make several of them as the baby teeth fall out and are replaced by permanent ones.
East Cobb Orthodontics is a gentle and caring orthodontic practice. We only perform stage one if the window for treatment will be beneficial to your child's future smile. If your dentist has recommended orthodontics for your elementary school aged child, contact our Marietta office for an appointment!