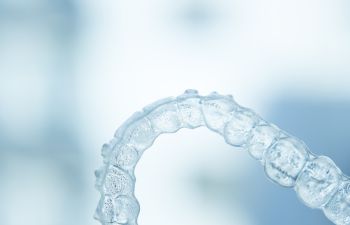 Clear aligner brands like Invisalign are popular with adults. In some cases, even teens can benefit from the "invisible" tray-stye braces. If your high schooler needs orthodontic treatment but you're trying to decide between traditional braces or clear aligners, here are a few things you should consider.
Do They Follow Instructions Well? Are They Forgetful?
Some teens are a little more forgetful than others. That's not necessarily a bad thing, but it could be a big issue if your teen wants Invisalign. All clear aligner systems need to be worn for a specific timeframe each day and changed out at pre-designated intervals. Not being able to easily remember when to change the aligners out could significantly delay their treatment results.
Do They Tend to Lose Things Frequently?
If your teen is forgetful, they might frequently misplace their phone, keys, library books — or in this case — their aligners. Yes, they should be wearing them most of the time, but they'll be taking their trays out during lunch at school or when snacking at a friend's house. You need to feel confident that they're not going to have a hard time keeping up with the aligners when they're not in their mouth.
Yes, Some Teens Make Great Candidates!
Transparent orthodontic systems are the go-to solution for adult patients. But if your teen is responsible, driven, and dedicated to the success of their treatment, they might make a great candidate for Invisalign too!
Find Out if They Qualify
Reserve a family consultation at East Cobb Orthodontics to discuss the pros and cons of clear aligner therapy for teens. We'll be happy to answer any questions that you have!