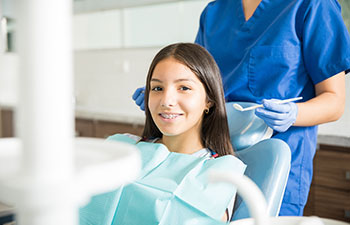 Did you know that having crooked teeth could be detrimental to the health of your teeth and gums? Correcting the alignment of your bite is considered part of a comprehensive treatment for managing periodontal (gum) disease.
What is Gum Disease?
Gum disease, or periodontal disease, is a condition where infected gum tissues detach from your teeth. This in turn causes the bone structures around your teeth to erode. As a result, the teeth become mobile and deep pockets develop under your gum tissues. It doesn't just impact your smile – gum disease is also linked to problems like cardiovascular disease, premature labor, diabetes, and much more.
How Can Straightening Your Teeth Improve Your Oral Health?
Teeth that are brought into proper alignment are much easier to keep clean. Flossing and brushing is more effective, as each tooth surface can be accessed. Otherwise, crowded teeth tend to accumulate a significant amount of plaque and tartar buildup – which makes them the first to experience gingivitis, gum disease, and cavities in most cases.
Symptoms of Gum Disease
How do you know if you need to talk to your dentist or an orthodontist about braces to combat gum disease? Symptoms of the infection may include:
Gums that bleed
Bad breath
Swelling along the gumlines
Food packing between the teeth
A periodontal screening is a quick and easy way to determine which teeth are experiencing signs of tissue detachment and bone loss. If pockets are deeper than 3mm, then it may be time to consider correcting your bite with orthodontics.
East Cobb Orthodontics can help you enjoy a healthier smile! Schedule an orthodontic evaluation with us today to find out what options are available.