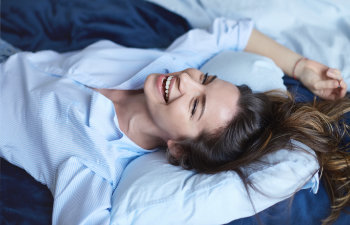 At East Cobb Orthodontics in Marietta, GA, we want you to know that your dental health is our number one focus. We know that many people struggle with bruxism (teeth grinding), and we're here to help. In this article, we'll discuss what bruxism is, how nightguards can help, and how we can assist anyone with braces in protecting their dental health. Let's get started!
What is Bruxism?
Bruxism is the habit of grinding or clenching teeth, often during sleep. This unconscious behavior can lead to dental complications such as worn enamel, tooth sensitivity, and jaw pain. Recognizing the signs of bruxism, including headaches and muscle soreness, is key to preventing further damage.
How Nightguards Can Help
Nightguards are custom-made oral appliances that create a protective barrier between the upper and lower teeth. By reducing the impact of grinding, nightguards effectively minimize the risk of dental damage and alleviate discomfort associated with bruxism. They offer a practical solution to preserve your smile and improve overall dental health.
Nightguards for Braces
For those undergoing orthodontic treatment with braces, the risk of bruxism-related complications can be heightened. At East Cobb Orthodontics, we provide specialized nightguards that accommodate braces, ensuring both your orthodontic treatment and your dental health remain uncompromised.
Getting Fitted for a Nightguard in Marietta, GA
Our dental team at East Cobb Orthodontics will guide you through the process of obtaining a tailored nightguard. Beginning with an initial consultation, we'll assess your specific dental needs and ensure a customized and comfortable fit. We understand the importance of a comfortable and effective nightguard and are dedicated to providing you with a seamless, hassle-free experience.
Reserve Your Consultation
Take the first step towards protecting your teeth from the adverse effects of bruxism. Contact our Marietta, GA, office today to reserve your consultation and explore how East Cobb Orthodontics can help safeguard your dental health.