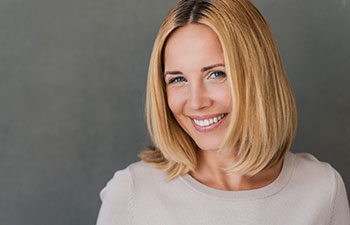 Could you have been doing it wrong all these years? Ineffective brushing could leave a lot of harmful bacteria behind. It can also cause damage to your gums and teeth.
Perhaps you or a family member are considering braces. Clean teeth are especially important while wearing braces, but the team at East Cobb Orthodontics wants you to know about how to keep your teeth clean whether you have them or not.
Watch Your Toothbrush
Some toothbrushes are too hard and rough on gums and enamel. Look for brushes labeled "soft" or even "extra-soft." The bristles on old toothbrushes splay with time and lose their effectiveness, so make sure to replaces yours every few months.
Lighten Up!
Aggressive brushing can wear away tooth enamel and cause gum recession. Hard brushing is often a difficult habit to break. Try brushing with your non-dominant hand for a lighter touch. A gentle "jiggling" motion with the bristles is all that's needed.
Multi-Dimensional Teeth
There's more to teeth than what shows when you smile! Remember to brush the insides and chewing surfaces of your teeth every time you brush. If you have braces, you will need to brush above and below the brackets, as well.
Other Surfaces
Your gums and tongue could also benefit from brushing! Brushing your tongue removes smelly bacteria. While you brush your teeth, you should also be catching the gumline to remove bacterial build-up.
If you are considering getting braces, it is especially important that you be prepared to effectively clean your teeth! When you schedule a consultation with East Cobb Orthodontics, you will learn about what kind of braces are best for you and how to stay healthy while wearing them. Call today for more information!