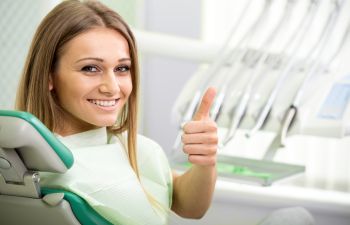 Invisalign is an excellent alternative to traditional braces in Marietta, Georgia. Luckily, a nearly invisible, metal-free orthodontic treatment doesn't mean more cost for you. Invisalign is generally the same price as traditional braces and with the following different ways to pay for this treatment, everyone can enjoy the smile they've always wanted.
Dental Insurance
If you have dental insurance, then your plan may have orthodontic coverage. Depending on the specifics, you can expect it to cover anywhere from $1,000 to $2,000 of your Invisalign treatment, on average.
FSA and HSA Accounts
A Flexible Spending Account (FSA) and Health Savings Account (HSA) are available through your employer. The funds come from the pre-taxed wages that you set to be put into the account. You can then choose to use the funds in your FSA to pay for out-of-pocket medical expenses, such as copays and deductibles, as needed.
Credit Cards
Using a personal credit card to get your Invisalign treatment is another option. East Cobb Orthodontics accepts Visa, MasterCard, American Express and Discover credit cards for your convenience.
No-Interest Financing
Most people aren't fond of having to pay the generally high-interest rate charges of most credit cards. Therefore, we offer no-interest financing plans to give you peace of mind while making your smile makeover possible.
Give Us A Call Today
At East Cobb Orthodontics in Marietta, it's our goal to provide you with high quality, affordable treatment that fits your budget. When you come in for your consultation to find out which orthodontic treatment is right for you, we'll gladly sit with you to discuss the variety of payment options in detail. Give us a call to get scheduled today!