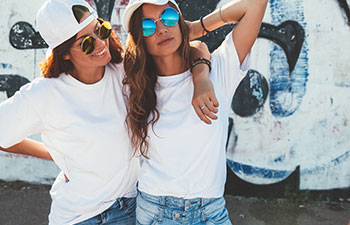 If you're considering getting braces, one of the biggest questions you probably have is "how long will my treatment take?" That's a great question! There are a couple of factors to consider:
The Type of Treatment That You Choose

Depending on the type of braces that you wind up wearing, your treatment length can vary. Some forms of braces are designed to finish treatment in just 6 months, while others are more comprehensive and can last 18 months or longer.

The Needs of Your Smile

All of us have different smiles, bites, and alignment concerns. Depending on the way your teeth bite together, your treatment may take less or more time to complete. One of the things we consider is what you want to achieve from your treatment. Do you only want to straighten the front teeth? Do all of your teeth and jaws need to be properly aligned? More complex needs will obviously take longer to address, but cosmetic concerns can usually be corrected in a shorter period of time.

Schedule a Consultation

The only want to have a good, educated estimate on the length of your treatment is to meet with your orthodontist. At East Cobb Ortho we know exactly what we're looking at when it comes to improving the alignment of your smile. We can provide you with a confident estimate as to how long the duration of your orthodontic treatment will take.
Are you ready to find out how quickly you can enjoy the benefits of a straighter smile? Call East Cobb Orthodontics today to schedule a consultation and a chance to get the answers that you need!