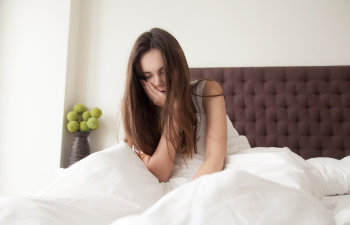 At East Cobb Orthodontics, we understand how problematic Temporomandibular Joint (TMJ) disorders can be for our patients. Because we specialize in bite alignment, orthodontic therapy also helps in providing effective treatment solutions to alleviate the discomfort that often comes with TMJ pain.
As we help to align your teeth, it reduces strain on the jaw and TMJ. That way you help treat your TMD/TMJD at the root of the issue.
Misaligned teeth can interfere with the natural movement of your TMJ, requiring you to bite or chew your food irregularly. Over time, this leads to strain and discomfort. It's common for people with TMJ disorders to experience a range of symptoms, such as headaches, earaches, facial pain, and jaw stiffness. Orthodontic therapy offers an effective and non-surgical way to reduce TMJ pain by bringing teeth into proper alignment, reducing pressure on the jaw joints and thus naturally alleviating symptoms.
If you have signs of irregular tooth wear, crowded teeth, or narrow jaws, you might benefit from getting braces or clear aligners to help with your TMJ symptoms. The key is to meet with a specialist for a brief assessment to determine your risk factors.
At East Cobb Orthodontics, we take pride in helping our patients improve their oral health and well-being. If you're struggling with TMJ discomfort, our experienced orthodontist can evaluate your condition and develop a customized treatment plan to address your specific needs. Without surgery or cumbersome bite splints, you can be on your way to enjoying a healthier and more functional smile. Contact us today to schedule a consultation and start your journey towards better oral health!