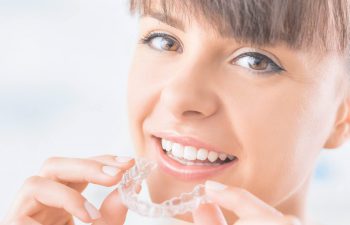 The holidays are fast approaching and you may be trying to think of gifts for the kids. Then why not consider giving them a gift that will boost their confidence and last a lifetime? Give the gift of a straighter smile this holiday season.
It's A Gift For All
The gift of a straighter smile doesn't have to start and end with the kids; orthodontics can be for adults too. It's never too late to consider straightening your teeth and we are proud to have many adult patients undergoing various types of orthodontic treatment. With more options to choose from, like Invisalign or clear braces, there is something for the whole family.
The gift of a new smile is something that will last for a lifetime and also improve your quality of life. From the way you look and feel about yourself to the better functioning of your TMJ and bite, aligned teeth are healthier teeth. Having a straighter smile is something you will be able to notice the benefits of sooner than you think.
Don't Wait Any Longer
If you've been back and forth considering orthodontic treatment, schedule an appointment at East Cobb Orthodontics. You can sit down with our treatment coordinator to go over what orthodontic treatment entails depending on what's best for your situation. We'll give you all the information you need to make the right decisions for you or your loved one.
Come visit East Cobb Orthodontics and let us help you give a gift that is truly something to smile about this holiday season: the gift of straighter and healthier teeth.