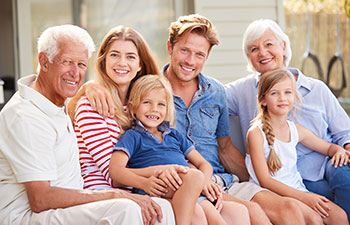 More and more general dentistry offices are providing orthodontic treatment options to their patients. The convenience is a huge incentive to seek treatment close to home!
Here at East Cobb Orthodontics, we might be just a little biased…
But office pride aside, why should you consider getting your teeth straightened in an office dedicated solely to orthodontic treatment?
Does it Matter Where You Get Your Braces?
Let's take a minute to think about what it means for a general dentist to offer braces.
We're not downplaying the skills of your local dentist; many dentists have some phenomenal orthodontic experience! Just keep in mind that a general dentist will be busy in a wider variety of areas.
Your checkup appointments could be rushed.
You might be left with questions unanswered.
You may even have a case that's more complicated than anything your dentist has corrected before.
The Payoff of Professional Treatment
Seeing an actual orthodontist – someone who exclusive focuses on straightening teeth – will get you results that are tailored to your needs. An orthodontist has loads of experience and the time to address all your concerns. Especially for more complex cases. It's easier to get your treatment done right the first time, every time.
Marietta's Best Orthodontic Treatment!
At East Cobb Orthodontics, our specialists will give you the time you need. Our entire team has a reputation for making our patients feel comfortable and understood at every stage of treatment!
Don't take a chance on orthodontic treatment that leaves you dissatisfied. Instead, contact an office that's 100% committed to giving you your best smile yet! Call us today to get started.