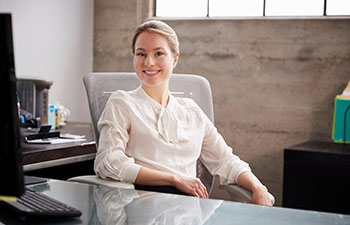 Orthodontic retainers do a good job at retaining teeth. "Retain" means to hold something back. A retainer is designed to hold teeth in the new position that braces have put them in, so that they don't slip back into the old one.
Retainers are primarily intended for after braces, not in place of braces themselves.
You're likely interested in an orthodontic solution that doesn't involve having metal brackets and wires cemented to your teeth. You want something that's comfortable, convenient, and more discreet.
Check out these potential braces alternatives Marietta adults have to choose from.
Expansion Retainers

Sometimes, fixing tooth alignment means addressing jaw alignment. A palatal expander helps widen the bone in the roof of the mouth so that all of the teeth fit together a little better when you bite.

Invisalign

When you think of a retainer working like braces, you might be describing Invisalign. This procedure uses a series of clear trays that gradually put teeth back in line. These trays are removable for meals and easy cleaning, making them similar to retainers.

Damon Clear Braces

One very popular option for kids and adults alike is the Damon System. These braces keep a very low profile in the smile and they're much more comfortable than traditional bulky metal braces.
In some very rare cases where only one or two front teeth are just slightly out of line, a customized retainer can fix things in a matter of weeks. But you don't decide which orthodontic method is right for your teeth – your teeth do. A professional orthodontist like Dr. Capps or Dr. Iaculli will explain your best options.
Schedule your consultation at East Cobb Orthodontics today to start your journey to a beautiful smile!