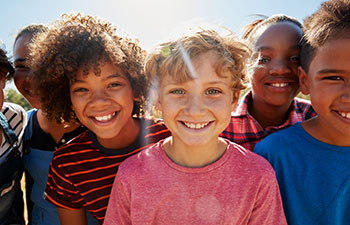 If you had braces as a kid, there's a good chance that your children may need them, too! Or you may notice that several other kids in your son or daughter's class have been getting braces.
Is your child automatically in line for braces? Not necessarily.
Let East Cobb Orthodontics help you figure out whether and how braces can give your kid a great smile for life!
Why Are Braces Necessary?
Let's first review some of the benefits of a straighter smile. Thanks to orthodontic treatment, your son or daughter can:
Have better oral hygiene
Eventually have a more comfortable bite
Experience improved speech
Enjoy a healthier smile far into adulthood
And it's not just the teeth that may be an issue.
Straightening the teeth may be completely pointless if the palate is too narrow or there is a severe underbite. These and other orthodontic problems are more easily corrected while your child is young.
The Treatment Your Children Need, The Care They Deserve
When determining whether or not your child needs braces, we consider a variety of factors. We'll carefully weigh the urgency of orthodontic treatment with your child's age and ability to tolerate treatment.
Braces do take time! If your child is suffering from any other urgent dental issue, then that will need to be addressed before braces are placed. We recommend orthodontic treatment at the time that it will have the best impact.
Every case is a little different. You won't find the answer on the Internet! To find out for sure, bring your son or daughter in for a consultation here at our office in Marietta. Call today to book your appointment!