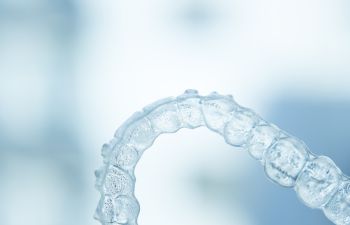 Did you know that most of our Invisalign clients are adults? As a discreet braces option, Invisalign was designed with busy adults in mind. Especially since they're removable and only require occasional (short) trips to our office.
But you might be wondering, "Am I too old for Invisalign" altogether. Here's what you need to know:
20s to 30s
You're finally on your own and starting a new career. Invisalign can help you look your best as you climb the corporate ladder to make a great impression at work or when you're making new relationships. If you've worn braces before, Invisalign can fine-tune any areas of relapse.
40s to 50s
Now is a great time to be thinking about your smile's health and function. Invisalign can help you align your bite to prevent premature tooth wear, TMJ disorder, or to jump-start more complex smile makeovers with dental veneers. Have a missing tooth? We can adjust your bite with Invisalign to make room for a dental implant.
60s and Beyond
Now that you're approaching retirement or are a busy grandparent, your priorities are changing. Oral health is the gateway to the entire body. With Invisalign, you can reduce your risk of cavities and gum disease, taking your healthy smile with you in the years ahead.
No, you're never too old for Invisalign! You'll be glad you invested in your smile, regardless of how long you waited.
Invisalign in Marietta
East Cobb Orthodontics offers comprehensive Invisalign treatment for adults of all ages. If you're curious to learn more about clear aligners or to find out if you qualify, call our orthodontist in Marietta today! Flexible payment options are available.