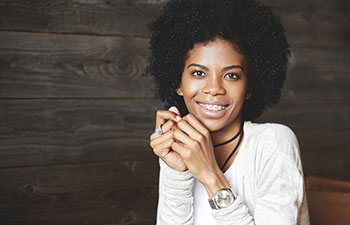 You've probably heard a thousand times how important braces are to your dental health. But braces can still pose a special challenge to your oral environment while you're wearing them.
Marietta orthodontists Dr. Capps and Dr. Iaculli recommend the following:
Brush Often

You need to forget about the twice-a-day rule when it comes to brushing – braces require a little more work. Your brackets and wires are prone to collecting lots of bacteria, acids, and food debris, so you need to be diligent about cleaning off all that gunk after every meal.

Flossing Matters

Flossing gets to be even tougher while you're in orthodontics, but that's why it becomes all the more important. There will be areas that your toothbrush just can't reach. If you find regular flossing to be a major chore, try switching to a water flosser.

Fluoride

A tooth's favorite vitamin helps reinforce enamel against acid wear from sugar and bacteria. Fluoride will be of some help even in areas where traces of plaque bacteria are left behind. Incorporating a fluoride rinse is a great way to strengthen your teeth around the brackets and wires.

Avoid Sticky Sweets

Not only do gummies and such damage orthodontic appliances, but they're also more likely to cause stain and cavities if you leave them stuck in your braces for hours at a time.

Use a Mouthguard

Protect your smile by wearing a professionally-made mouthguard during physical activities. Severe injuries can happen with braces if they aren't protected.
Contact our team here at East Cobb Orthodontics for more helpful tips.