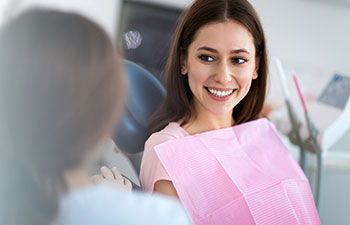 Whether orthodontic treatment in Marietta, GA is on the horizon for you or your child, you probably have a ton of questions. If you can't think of any major concerns right now, then here are a few areas you should start giving some thought to.
What are the treatment options or alternatives?
Classic metal braces aren't right for everyone. If you're interested in a more convenient or less-visible option, ask whether such an alternative will still work for your smile.
Will any teeth have to be extracted?
Pulling teeth for braces is not common. Still, you want to know in advance so that you can schedule the procedures at times that suit your schedule.
Can I expect my facial profile to change?
Folks are sometimes disappointed to realize that the shape of their face changed after wearing braces. Moving your teeth can alter the set of your jaw. This is usually a good thing, but just be prepared for any changes!
How will treatment affect my oral hygiene routine?
Braces and retainers require special cleaning to avoid getting tooth decay or gingivitis. You'll want to arm yourself (or your child) with the proper oral hygiene tools during treatment.
If the orthodontia gets uncomfortable, what can I do to find relief?
Yes, an orthodontic adjustment is usually not comfy. But there are tons of tricks to reduce discomfort and help your teeth adjust.
When you come into East Cobb Orthodontics for a braces evaluation, you'll find out what our orthodontists Dr. Capps and Dr. Iaculli have to say on these subjects.