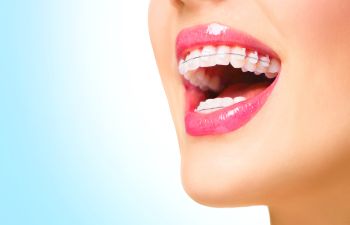 Considering braces or clear aligners? There's no time like the present. Here are three of the biggest reasons why you should consider investing in your smile's future.
2020 Taught Us How Important Self-Care Is
Throughout quarantine, distance learning, working remotely, and having to stay distance from our social groups, it's no secret that 2020 has brought on a plethora of stress, anxiety, and depression due to isolation. The treatment? Self-care. Whether it's physical movement, connecting to others in new platforms, or focusing on our diets – self-care has played a crucial role in our mental wellness throughout the COVID-19 pandemic. Healthier teeth can boost your overall wellness and self-esteem. Starting with a new set of braces may be the best move!
Cut Down on Dental Care Costs
Straighter teeth tend to be healthier teeth. The better aligned your smile is, the lower risk you have of tooth decay, gum disease, and TMJ disorder. So, if you're starting to see chronic dental problems paired with crowded or misaligned teeth, now is a great time to finally invest in braces.
Just in Time to Show Off Your Smile
Some estimates and health professionals suggest that we'll be in masks or have face covering mandates that extend into the end of 2021 or early 2022. If you're one of the few people who don't really love the idea of being seen wearing braces…well…you're in luck! You've got just enough time to complete your treatment.
"Which Braces are Right for Me?"
Call East Cobb Orthodontics today to reserve an orthodontic consultation for yourself, your child, or a teen in your family. Limited holiday openings are still available. Contact us today!