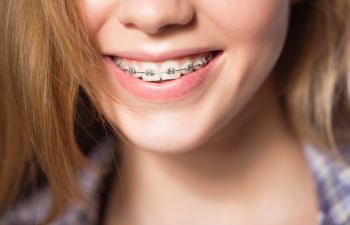 The fun Marietta, Georgia summer is over, and kids are going back to school.  With the busy life of a new school year, your child may start to neglect their teeth and put their orthodontic treatment on the back burner.
The effects of improper dental care while wearing braces can be detrimental to your natural teeth. Talk with your child to make sure that they understand the importance of maintaining a healthy mouth all year long.
As a parent, there are certain things that you can do to help make this transition easier for your children. Here are some tips:
Place A Note in Their Lunch Box
Taking a break and chit-chatting with friends is a huge distraction.  Along with your child's "braces approved lunch" include a note reminding them to brush their teeth when they get done eating.
Having an Alarm
Better yet, you could have them set an alarm on their phone that goes off toward the end of their lunch period, reminding them to brush their teeth.
Set Them Up with A Hygiene Pack
Get your child a little pouch that they can carry to lunch with them and include handy tools that they may need throughout the whole day.  For example, a soft-bristled toothbrush, fluoride toothpaste, floss and threader floss, mouthwash, chap-stick for dry lips, dental wax to protect lips and tongue from rubbing on braces, rubber bands in case one breaks, and a small mirror to check braces during class.
Have A Healthy School Year
The orthodontists at East Cobb Orthodontics in Marietta, Georgia wish for a wonderful and healthy school year for all area students.  If you or your child need braces or an orthodontic consultation, come see us today!