Why Adults May Need Braces?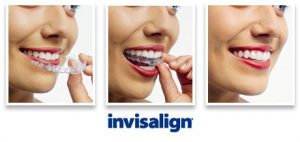 Braces aren't just for kids anymore. In fact, as much as 25% of all orthodontic patients are adults. If you think it is too late to straighten your smile, you are wrong. East Cobb Orthodontics offers the industry's most advanced adult braces available, to ensure your orthodontic experience is not only effective and conducive to your lifestyle, timeframe and budget. Tooth alignment can be changed at any age if your gums and bone structure are healthy. Your new smile can begin today.
As an adult, you may need braces for cosmetic reasons; a straighter smile can dramatically improve your personal appearance and self-esteem. Adults can also improve the health of their teeth and gums through orthodontic treatment. Crooked teeth and a bad bite can contribute to gum and bone loss, tooth decay, abnormal wear of the tooth enamel and surfaces, headaches and jaw joint (TMJ/TMD) pain. Dr. Iaculli recognizes the unique concerns that adults have when considering braces, and he is equipped to address these concerns with a caring, highly skilled and personalized approach.
Experienced Adult Orthodontist
If you do not have the time or tolerance for braces as an adult, we can help. Dr. Iaculli is an experienced adult orthodontist who offers new techniques and appliances that can greatly reduce discomfort levels, decrease the frequency of visits, shorten treatment time and may allow you to choose from several options. East Cobb Orthodontics offers a variety of treatment options for adults, including metal braces, clear braces or transparent aligners that can be worn at night to improve mild cases of misaligned teeth. We proudly implement the leading adult orthodontic systems including Invisalign and Damon Clear Braces, giving adults a way to straighten their smile with minimal disruption and visibility.
Contact our orthodontic practice today to schedule a consultation with Dr. Iaculli. During your initial examination, we can outline your specific treatment plan, expected treatment time and give you an estimated cost. Our office proudly offers a variety of financing plans and payment options, and we also accept orthodontic insurance coverage. It is never too late to improve your greatest asset – your smile.